Complete Apple iOS support
Our WxSwitch native iOS app provides real time data and more... Once your account is opened the station is immediately available on your iPhone, iPad and even Apple Watch with version 3.0.
We provide an application that is compatible for the three platforms:
iOS for iPhone
iOS for iPad
WatchOS for the apple Watch
The main view
The main view provides an overview of all the stations you subscribed to.
The color indicator on the left displays the station status:
Green: the station is up
Orange: no messages have been received for one minute
Red: no messages have been received for more than ten minutes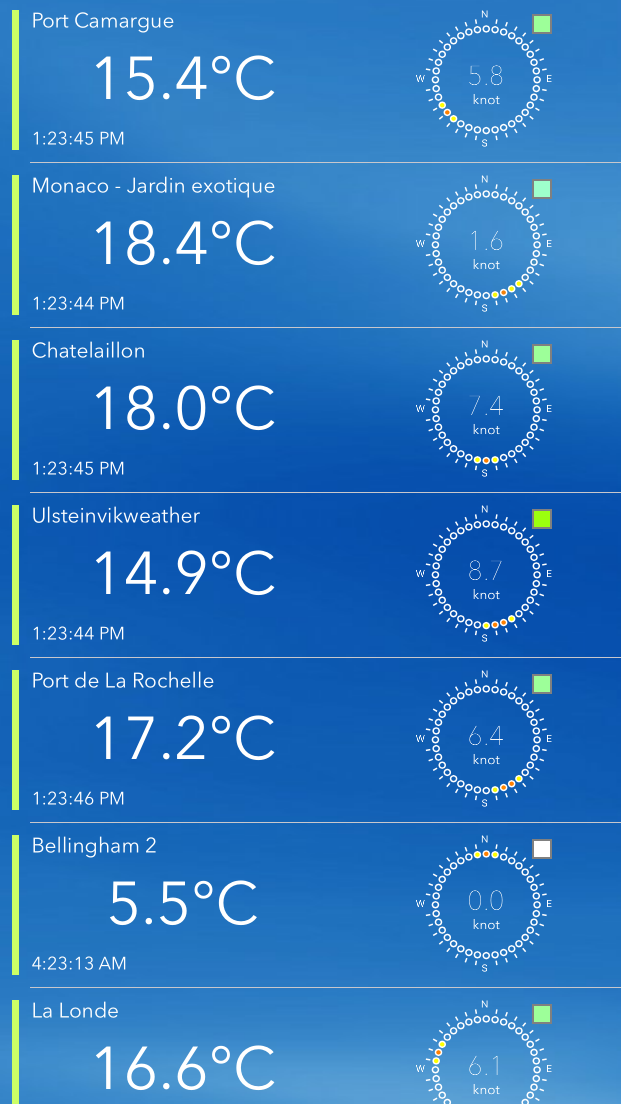 The detail view
Unlike other weather apps WxSwitch provides real-time data directly from the sensor without delay.
The iPhone app displays an access to essential information.
Temperature, with 24 hours high/low
Relative humidity
Wind speed and direction, with 10 minutes and one hour high and average values
Air pressure, with 24 hours variation
Rain intensity, with 24 hours rainfall
Customers can change the background image very easily in the management interface.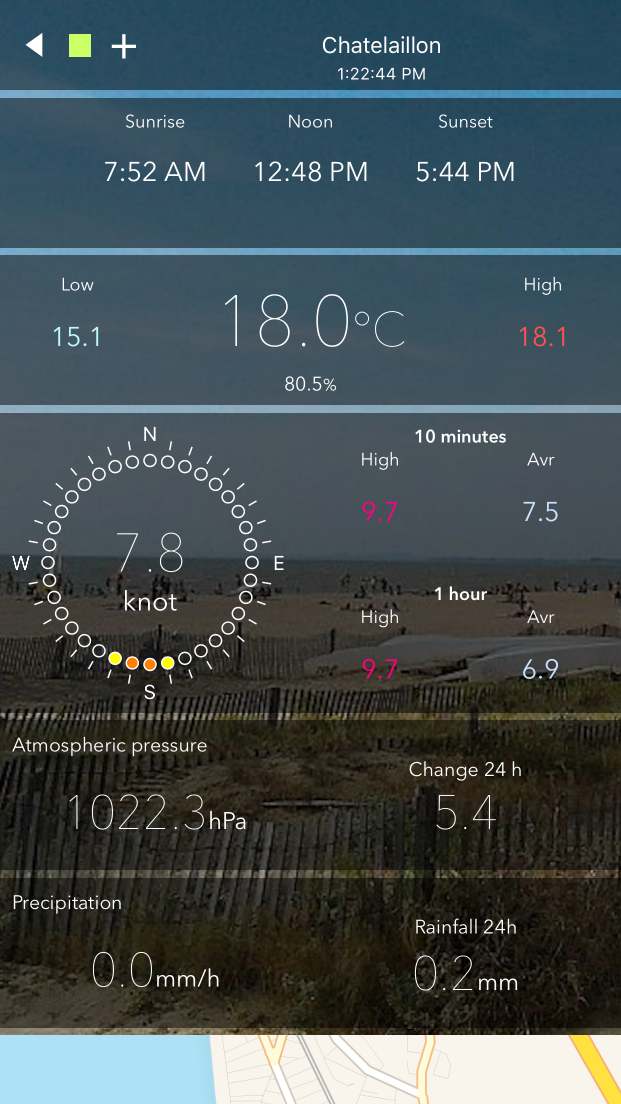 The chart view
The chart view provides a 24 hours chart for temperature, wind speed, rain and pressure.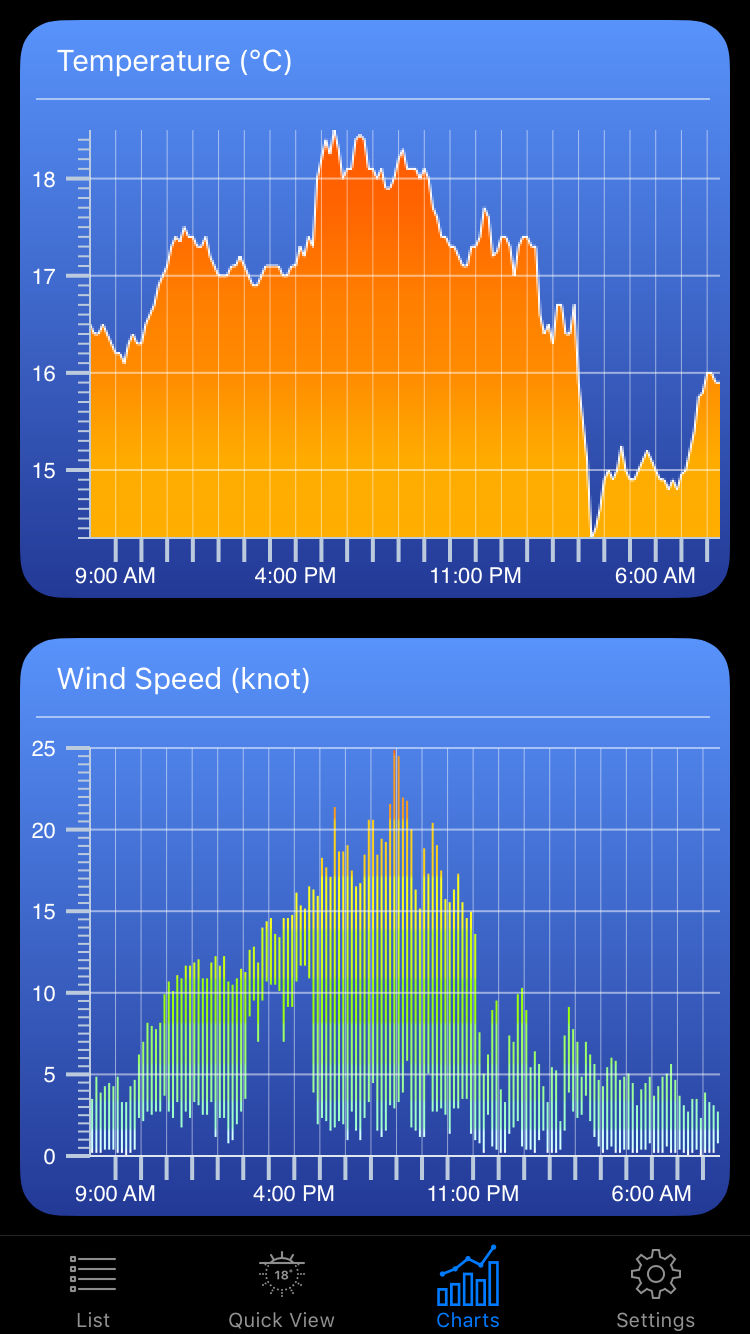 Webcam and news
The main view can also display a view of your webcam if you have one. You just need to set the URL of your webcam image as a PNG or JPEG in the management interface and it will be available on the app.
Apple Watch
Like the iOS apps, the Apple Watch app gives you instant access to your station.
The Apple Watch app includes also a glance view that provides immediately essential information of your weather station.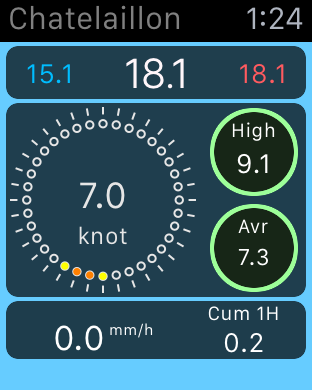 Main application
La Rochelle, the largest marina on the Atlantic coast is using our services to provide real-time weather data to their users on their web site and with our iPhone app.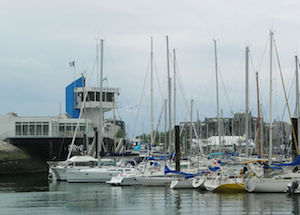 Download the app: